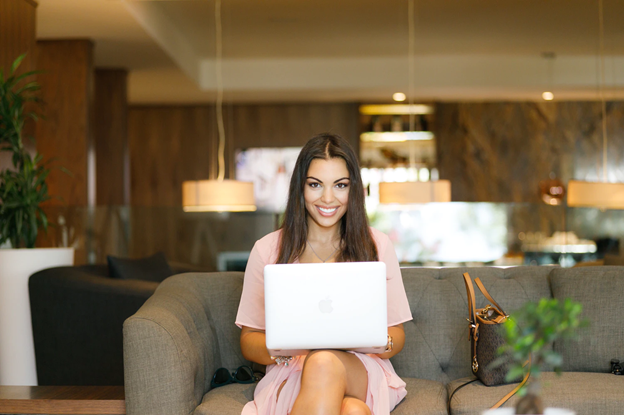 Starting a business can be very liberating, but with it comes many responsibilities and tasks. For "solopreneurs" who are just beginning, it's essential to be realistic about what you can do on your own and where you need help. Whether it's website design, accounting help, or finding someone to write content for your website, freelancers can help entrepreneurs boost their businesses. If you're struggling with the written word, Jenn Greenleaf can help with ghostwriting for websites, newsletters, blogs, and more.
Outsourcing different needs
When you've decided to become a solo entrepreneur, it's a great idea to make a list of all necessary tasks for setting up and running your business. Along with administrative tasks such as registering your business and getting relevant business licenses, there are several additional requirements for operating a successful business.
Business development
One of the first things you should do is determine what business structure is right for you. For many entrepreneurs, a limited liability company or LLC helps with asset protection and tax advantages. You can hire a formation service to help you set up your LLC or do it yourself. Be sure to check your state's requirements, as each has its own set of rules and regulations for business formation.
Website and marketing
When you've set up your business and are ready to launch, it's vital to have a slick website and strong social media presence to attract customers. While there are some helpful DIY website platforms—Squarespace and WordPress, for example—you might benefit from hiring a freelance web designer to make your website functional and reflective of your business.
Once your website is up and running, it's essential to have relevant and useful content for customers. Starting a blog is a great idea, but if your writing chops are mediocre, consider hiring a ghostwriter to help create unique content that can help drive traffic to your website. You might also want to consult an SEO expert who can help optimize your website copy and make your company show up with greater frequency in search results.
While most of us are familiar with social media, using it for business purposes is a whole different story. To help boost traffic and gain customers, it's not a bad idea to have a social media specialist help you learn how to create messaging that resonates with your audience. There's a science to sharing on social media, from knowing how often to post to what type of posts are most effective. While you may not need a social media specialist all the time, a consultation with a freelancer can help you lay the groundwork for your social marketing.
Accounting and taxes
Unless you're a real jack of all trades, you'll likely benefit from having an accountant help manage your business finances.
While there are budgeting apps out there for small businesses, it's far more effective to have a qualified accountant help determine profit and loss statements, cash flow projections, and tax information for you. Not only are you more likely to turn a profit at the end of the year, but you'll also ensure that you're on top of tax requirements when April rolls around.
Once you've leaped to become an entrepreneur, it's vital to understand all aspects of running a business so you can have the best chance of success. From administrative work such as the business formation process to website design to accounting, hiring freelancers or consultants can make a big difference to your overall business operations.
Do you need help with your website copy? Contact Jenn Greenleaf for flawless ghostwriting and marketing help!
---
Guest Author: Courtney Rosenfeld
This guest post was written by Courtney Rosenfeld. She began her career in the gig economy and then launched Gig Spark, which is a resource and stepping stone for those who have an interest in joining this field. No matter if you want to supplement your income or use the gig economy to fulfill your dreams, she can help you become an entrepreneur.